Company
Profile
As a software company and IT service provider, we support our customers in accepting the challenges of the market and in finding stable IT solutions for their company that are user-friendly and cost-efficient.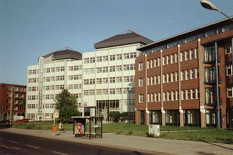 Quintra specializes in the following areas:
Excellent know-how for building business-critical IT applications
Optimization and support of business processes through individual software
Workflow-based applications
Groupware (in-house development Task Tracking System, Nextcloud)
Internet security / pentesting
Compliance tests, End-to-End tests, funtional tests, unit tests
SEO (search engine optimization)
Concept and design of internet / intranet applications, UX tests
Responsive design, web 2.0 technologies
CMS (WordPress, Typo3)
Implementation of legal requirements and guidelines (GDPR, BITV 2.0, WCAG 2.1)
Interface solutions (SAP oscare®, REST-API, SOAP)
Operating systems Unix (CentOS, Redhat, SLES) with LAMP stack, Windows (Windows Server) - IIS
Our customers include medium to large-sized companies that use their IT applications to further their savings potential and their standard of quality while ensuring the highest IT security standards, performance and scalability requirements at the same time.
Chief executive officer
Christopher Quast studied industrial engineering at the TU Berlin. His special focus was system analysis, controlling and software development. This was followed by a stay abroad at the University of Warwick. He wrote his diploma thesis at the Controlling department of Siemens Nixdorf Informationssysteme AG. For several years he worked as a consultant at the Berlin Treuhandanstalt and as a lecturer in the business informatics course at the FHTW Berlin.
Christopher Quast has been the CEO of Quintra since 1996.